How Everything That Could Go Wrong Did Go Wrong While Importing A Horse From Ireland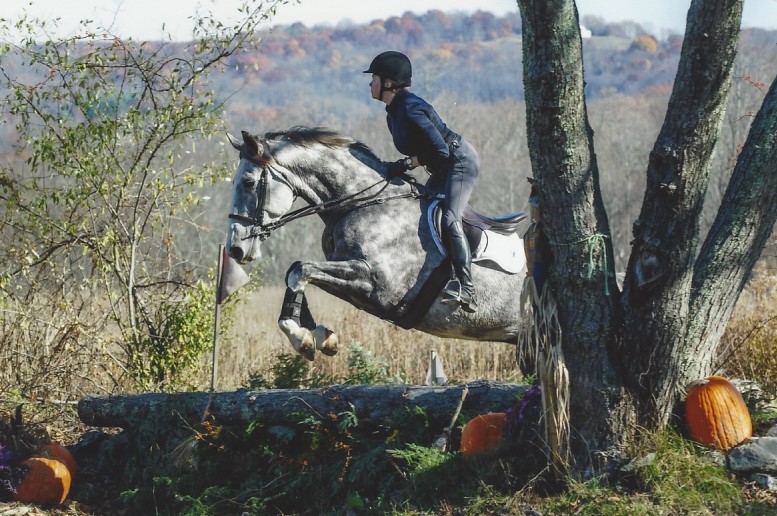 PART 1: Easy Peasy
It all seemed simple enough. Fly to Ireland with my horse trainer, try out a horse, buy it, import it to the States.
Ha! Little did I know…
But to fully understand the present, you need to know the past. And that past revolves around Bob Smith, the man, the myth, the legend.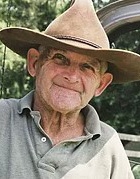 An indelible fixture in the horse community in and around Dutchess County, New York, Bob did it all: foxhunted with FDR Jr., leased a hunt horse to Jackie Kennedy Onassis (back when she was Jacqueline Bouvier and a student at Vassar), bred and raced Thoroughbreds, even trained a horse to jump through a ring of fire for the 1966 Disney movie Run, Appaloosa, Run. In 1951, Bob established Netherwood Acres in Hyde Park, the first public riding stable in the region.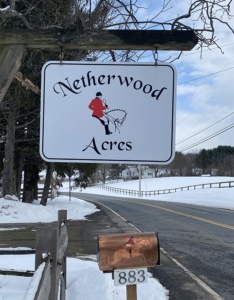 He once told me that a local dairy farmer said to him as he was building his barn, fencing cows were the only acceptable livestock up to that point. Nevertheless, Bob was undeterred. Short, bowlegged, crotchety and unshakeably convinced that his way was the right way, Bob was the original horse whisperer. Horses would do for him what they would do for no one else, and he could coax out of a horse in pastures and digging out the lake, "You've got a lot of balls bringing horses to Dutchess County." Apparently, things even it didn't know it could do. He was a true master of his craft, whether training hunt horses, race horses, jumpers, lesson horses, eventers, trail horses…if it could be trained, Bob could train it. And his customers loved him for it.
When you got on a Netherwood horse, you knew it was safe (for the most part), would take you to the jump, was honest, had a great attitude and knew its job. When Bob died in 2015, it could truly be said that the horse world lost a giant among men. As his widow Lisa always said, "They don't make them like that anymore."
The special ones leave hoof prints on your heart.
Decades ago, through one of his customers, Bob was put in touch with an Irish version of himself, Oliver Walsh in County Galway, Ireland. Bob then started going on buying trips to Oliver's barn (yard in Irish-speak), Flowerhill Equestrian Centre, a couple of times a year, coming home with three to five horses each time.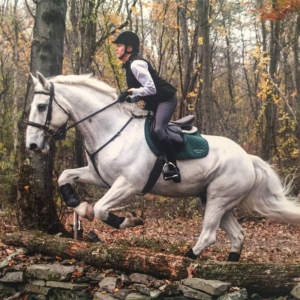 One of those Flowerhill imports was Grimaldi who came to Netherwood in 2004 when he was five. That was the same year I found my way to Netherwood, brought by Doug Nieters, a handsome, big-hearted, affable boarder there, whom I had only recently met.
Anyone who knows horses knows that with some, it's not love at first sight…it goes deeper than that, which is what it was for me with Grimaldi. When Bob let me ride him after putting me on lower level horses, it felt like my birthday and Christmas morning rolled into one. A dream come true. The next 12 years were heaven when I got to ride Grimaldi and hell when I had to watch others on him, like seeing someone else dance with your boyfriend. At one point, he was sold and left Netherwood for two years. I was heartbroken. Then Bob bought him back and my heart was full again.
In 2016, after Bob had died and his daughter Krissy Smith had taken over the farm, Grimaldi was on his way to being sold again, but thanks to fellow Netherwood rider Sage Kurten to whom I will forever be indebted, Krissy offered me first refusal. With no money for a horse, nevertheless I bought him. (The kids can get student loans, right?) I'd lost him once, I couldn't bear to lose him again.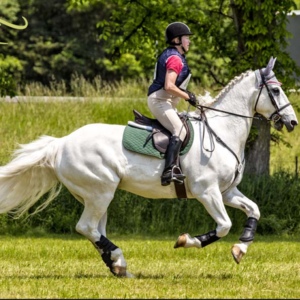 The next four years were a blast: horse trials (dressage was a challenge), hunter paces, trail rides, horse shows, trips to Aiken, SC to train away from the Northeast snow. Then gradually, Grimaldi let us know that he needed to slow down and live the life of a semi-retired gentleman who's given his all for 15 years. These days he and I enjoy lovely hacks on the Netherwood trails and around the cross country field across the street, scaring the deer and rousing the odd fox.
Knowing that I wanted to keep competing, Krissy let me know during the summer of 2019 that I needed another horse, something younger, to take over from Grimaldi. Oliver Walsh was contacted (he actually remembered Grimaldi after 15 years: "Great hunter") and just before Christmas, he messaged Krissy that he'd found something. Green, he said, but a sound jumper and sensible.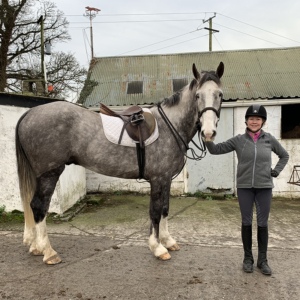 So, the first week of 2020 before covid was a blip on anyone's radar, Krissy and I zipped off to County Galway, Ireland, trying ten horses in two days. Oliver's pick was indeed green, quite tall (17 hands and still growing), well built, very willing, with a sweet, puppy dog personality as if he would follow you into your kitchen. Since he had no official name, Oliver's stable girls had named him Papa Smurf because he's so friendly and Smurf-like. Ugh, I remember thinking, we'll change that first thing. Of course what do we call him still? Smurf.
Both Krissy and I rode him several times while we were there: in the ring, cross country in hock-deep mud and across streams, in the ring again. She was sold on him, then with a wee bit of convincing, so was I. I told Oliver I'd take him, hands were shaken, Euros were exchanged, cups of tea were downed and Krissy and I boarded our return flight home. That was that. Or so I thought.
https://mlballcopy.com/wp-content/uploads/2021/01/Bob-2.jpg
179
140
ML Ball
https://mlballcopy.com/wp-content/uploads/2016/07/ml-ball-logo-slate.png
ML Ball
2021-02-20 14:51:55
2023-10-18 14:55:13
PART 1: Easy Peasy